TIROLO, TIROLO ORIENTALE E SUDTIROLO

TYROL, EASTERN TYROL AND SOUTHERN TYROL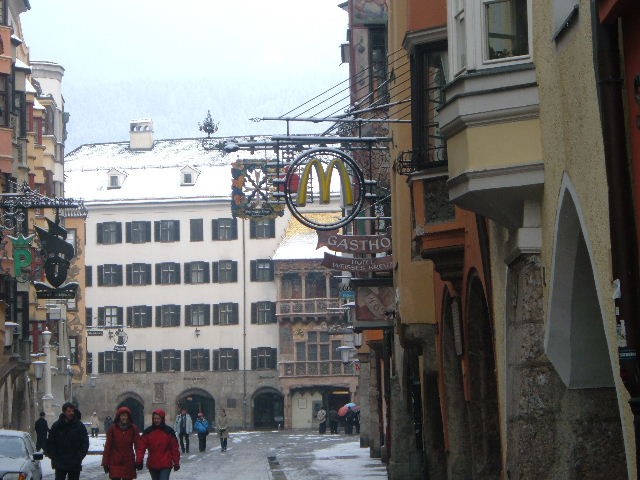 Marzo 2005: Innsbruck-Tirolo-Austria
March 2005: Innsbruck-Tyrol-Austria
Dietro insegne antiche e moderne s'intravvede il tettuccio d'oro, simbolo della cittÓ.
Beyond old and modern shop signs appears the golden roof, the symbol of the town.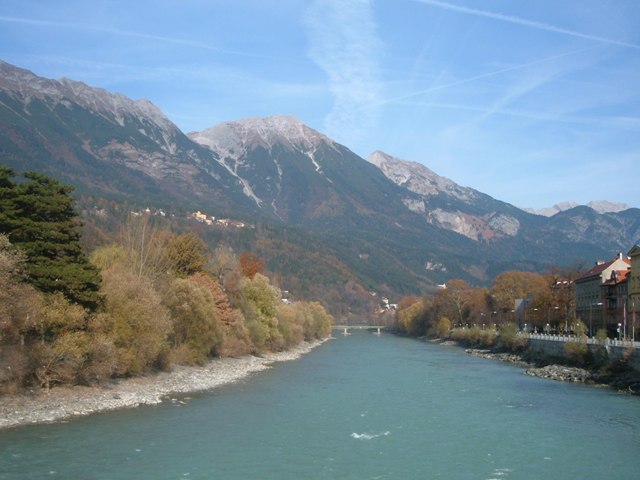 13/11/05: Innsbruck: Veduta sul Fiume Inn e sulla catena montuosa a Nord della cittÓ
(NordKette)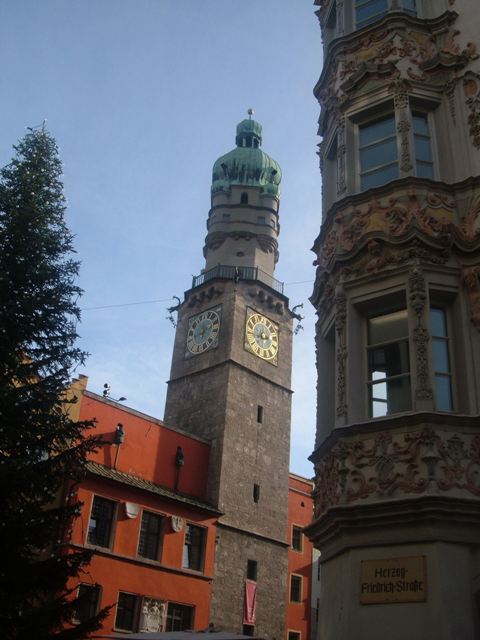 13/11/05: Innsbruck:
La torre del Municipio (StadtTurm).
The city hall tower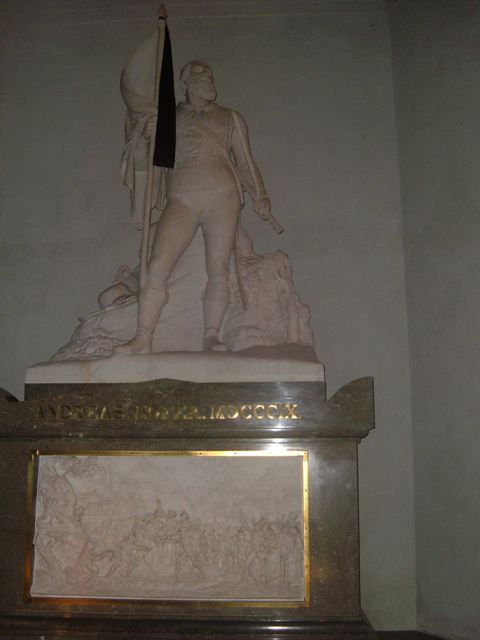 13/11/05: Innsbruck:
Nella Chiesa della Corte (HofKirche) si trova la tomba di
Andreas Hofer, eroe Tirolese, che guid˛ una rivolta contro le truppe
Napoleoniche occupanti il Tirolo.
Fu fucilato dai Francesi a Mantova il 20 Febbraio 1810.
In the Court Church stands the grave of Andreas Hofer, Tyrolian hero,
which led an uprise against the Napoleonic troops.
He was executed by the Frenchs in year 1810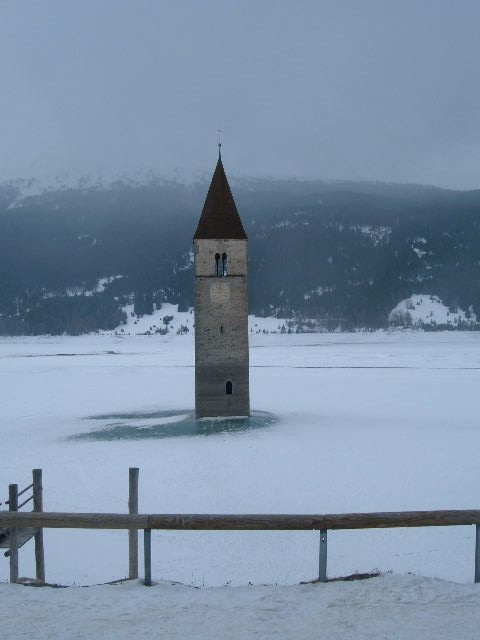 Marzo 2005: Curon Venosta-Alto Adige-Italia
Graun in Vinschgau-SŘd Tirol-Italien.
Il campanile rimane l'ultima parte visibile di un villaggio sommerso dalle acque di un bacino artificiale.
A village, in South Tyrol- Italy, 4 Km from the Austrian border, has been flooded by an artificial lake, except the higher part of the bell-tower.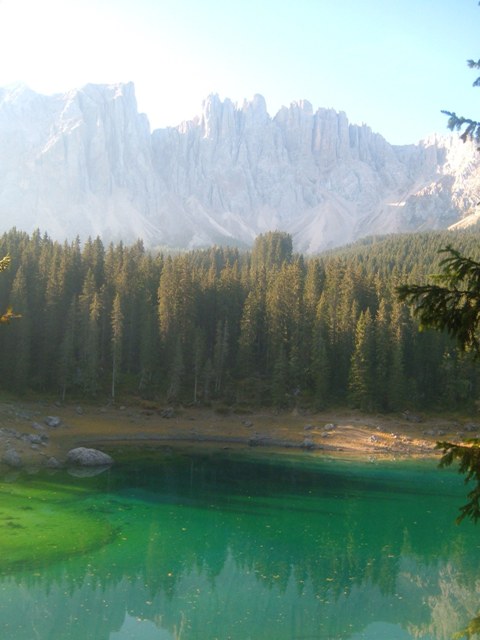 11/09/06:
Carezza al lago-KarerSee.
Vista sul Lago e sul Monte Latemar.
Notare l'abbassamento del livello e la presenza di alghe verdastre.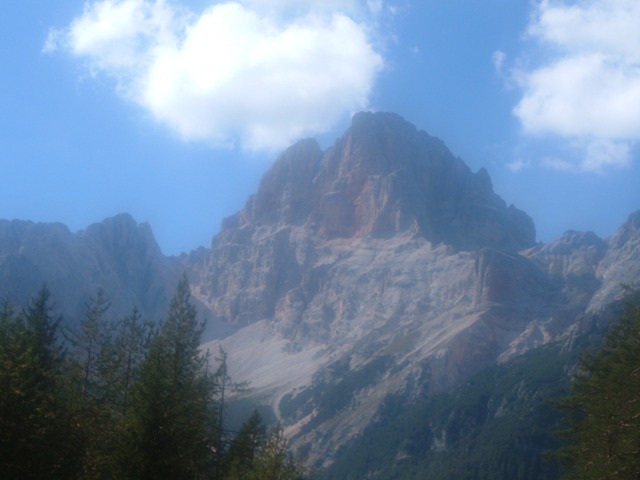 10/09/06:
La Croda Rossa (Hohe Gaisl), vista dalla Val di Landro.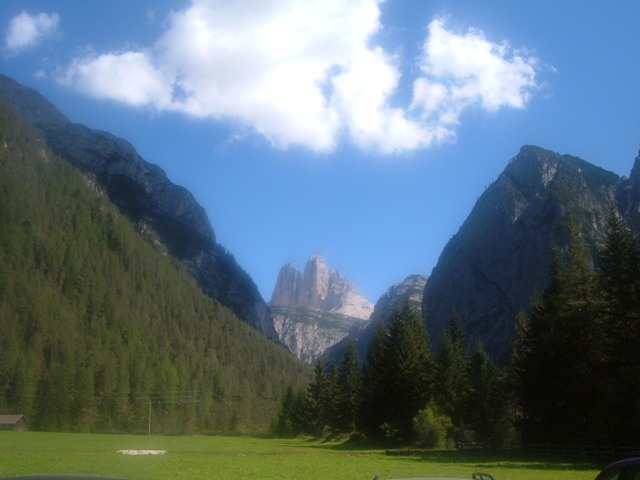 10/09/06:
Le tre cime di Lavaredo (Drei Zinnen), viste dalla Val di Landro.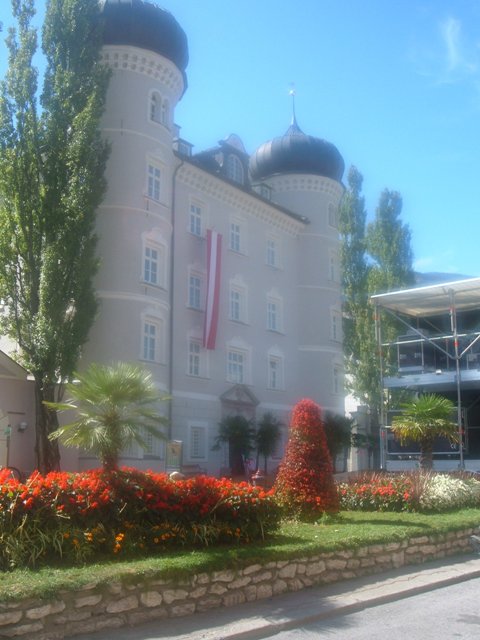 10/09/06: Lienz
Il municipio, conosciuto anche come LiebBurg.
The town hall, known as LiebBurg.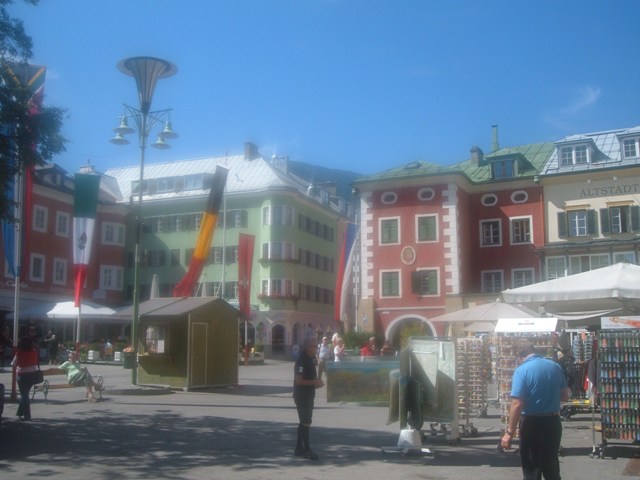 10/09/06:
Lienz-Tirolo Orientale (OstTirol)-Austria
La piazza principale (Hauptplatz)
The main square.